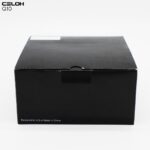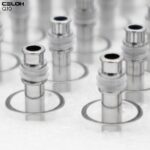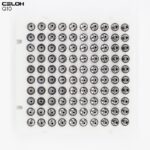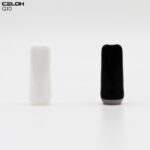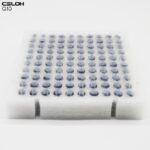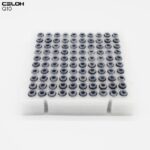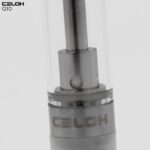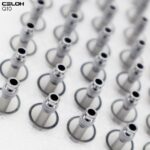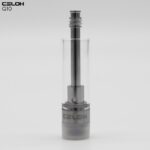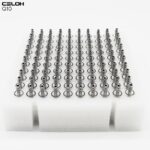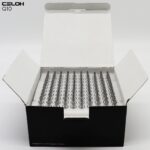 SNAPQ (100 pack)
IF BUYING 1000 PACKS PLEASE SEE OUR BULK LISTING
Manufacturer: Celoh
Airflow: Bottom
Resistance: 1.25 ohm
Oil Intake: 2.0mm
Materials used:
Tank: Glass (Snaptop)
Center post : Stainless steel
Coil: Quartz
Tip:  White Plastic Barrel (Push top)
HEAVY METALS ANALYSIS
Discounts!!!
Buy 5 – $50 Off
Description
Additional information
Reviews (0)
Description
Quartz Coil

snap top
cartridges.
The Celoh SnapQ is a stainless steel bodied snap top cartridge with a glass tank designed to have a higher flavor resolution thanks to it's quartz coil. This nonporous coil offers the SnapQ advantages over ceramic coiled carts such as less oil absorption, better quality flavor, and lower leak rates. The stainless steel center post allows for farmers that dislike our traditional ceramic and glass carts the same easy closure technology.
Original style
quartz coil snap top
cartridge.
The industry standard glass bodied 510 thread screw top cartridge has extremely recognizable, and synonymous with quality to consumers. It is the most cloned cartridge in the industry, due to its high performance, rugged, and reliable design. When designing this cartridge, Celoh decided to go with this easy to recognize form factor to facilitate companies willing to switch from ccell and avd carts to carts with higher performance and better flavor, without changing the entire aesthetics of their brands.

The Fastest way to
Fill and Cap unassisted
Snap tops afford labs with limited resources the same high production output of labs equipped with press tops and expensive machinery. One employee with a socket wrench can keep up with standard filling machines like the cart farmer, jet fueler, or k4. Snap top carts are more child resistant than screw tops, but easier to dismantle than press tops for testing or oil reclaim. Snap tops are also extremely simple to use inb capping machines and can be capped in the foams they come in.

The smallest bubble vape cartridge

Since the Celoh SnapQ has a nonporus quartz coil, its more forgiving on filling and capping times than other snap tops. Another side effect of quartz is protection from oil filling the wick and making the cartridge appear partially empty. Customers take appearances seriously, and having a cartridge that looks more full than an identical cartridge sitting next to it is powerful in a competitive storefront setting. The Celoh Snapq empowers the brands that utilize it with as many advantages as possible!
In conclusion, the Celoh is one of the best carts for taste and visual appeal while still filling and capping extremely quickly.
Additional information
| | |
| --- | --- |
| Weight | 32 oz |
| Dimensions | 7 × 7 × 4 in |
| Amount | 100pcs Sample, 1000 pcs box, 10000 pcs case |